An eventful beginning to our trip in Australia
This time, the Transfer Pricing Solutions team flew from India, Malaysia and Singapore to our Head Office in Mornington, Australia. There were a number of activities/events arranged for us apart from the usual work routine. We began the week with an insightful mindset training.
Monday, 3 June 2019 – InspireTribe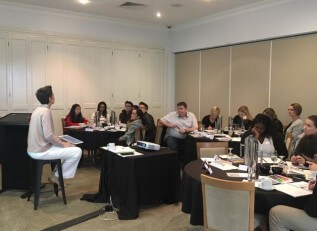 InspireTribe is a mindset coaching intended to help individuals pinpoint what's holding them back and discover how to live to their fullest potential. We gained understanding on 'Emotional Intelligence' inr order to get the most out of our relationships at the office, with clients and personally.
Thanks to Nikk Hughes from Inspire Tribe Mindset Coaching who really pushed our thinking. The InspireTribe training was also attended by the Australian team.
Right after the coaching session, we headed to a restaurant close to our office for dinner. The dinner at Kirks on the Esplanade was fantastic, we couldn't have had the ice breaking session with the Australian team in any other way.
Wednesday, 5 June 2019 – Peninsula Hot Springs
Ou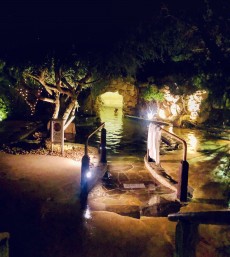 r Director, Shannon Smit had arranged for a trip to the hot springs after work at the Peninsula Hot Springs. Peninsula Hot Springs is an award-winning natural hot springs and day spa destination. Natural thermal mineral waters flow into the pools and private baths at its coastal oasis, providing an idyllic setting for relaxation and rejuvenation.
Needless to say, the experience is something worth remembering. We had a wonderful time hopping between pools, bath houses and steam rooms. It was great to be able to catch up with each other and finally have everyone to be at one location.
We are thankful to our Directors for sharing with us this amazing experience.