Wrap up to our wonderful week in Australia
Thursday, 6 June 2019 – Photo shoot
As part of our marketing initiative, the management had also arranged for a day for photo shoot in the office. The photo shoot was planned to have our professional photos taken. We had the makeup artists over to prepare us for shoot. It surely boosted our confidence and the photos turned well.
The Australian team has been very warm and welcoming. We loved sharing the office with them.
Friday, 7 June 2019 – Long drive and dinner at Alanotero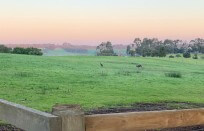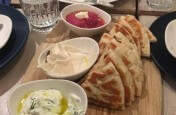 As our working day ends at 3pm on Fridays, we had the extra time to take a long drive down to Flinders and the nearby areas. We managed to get a view of the country side of Mornington and spotted some Eastern Grey kangaroos as well. On our way back, we even made it to the Murray Lookout where we were able to have a panoramic view of the Mornington town.
The team dinner at the Greek restaurant known as Alatonero was incredibly amazing. Their lamb and calamari were our favourites. We enjoyed the food and conversation with all our teammates.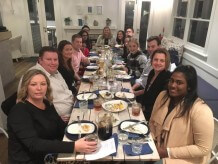 Overall, the trip to Australia has been amazing and productive. It is always great to be able to share our opinions and work methods and even personal stories in general with the team given that we come from different parts of the world. We look forward to coming back to Mornington next year!